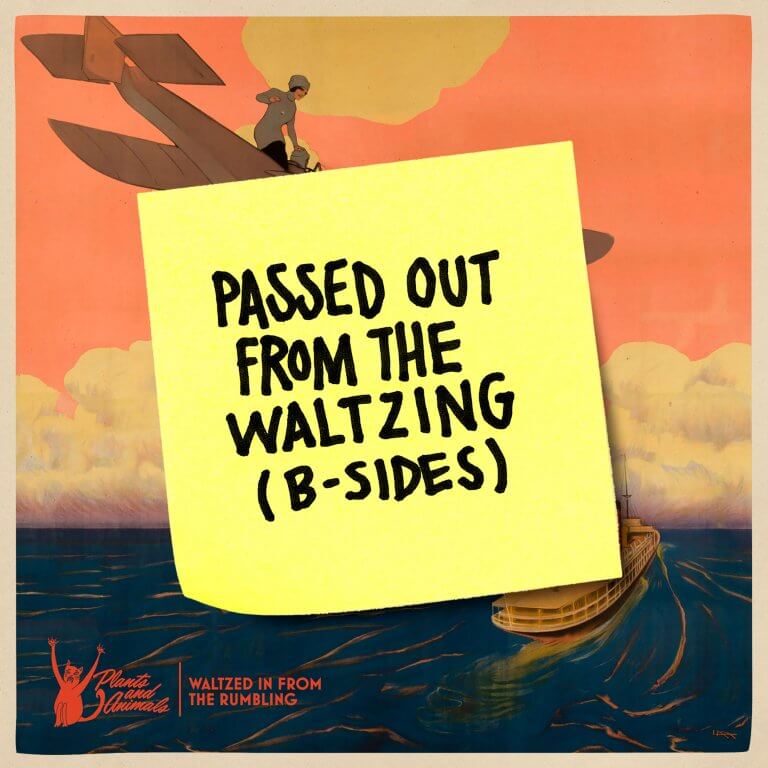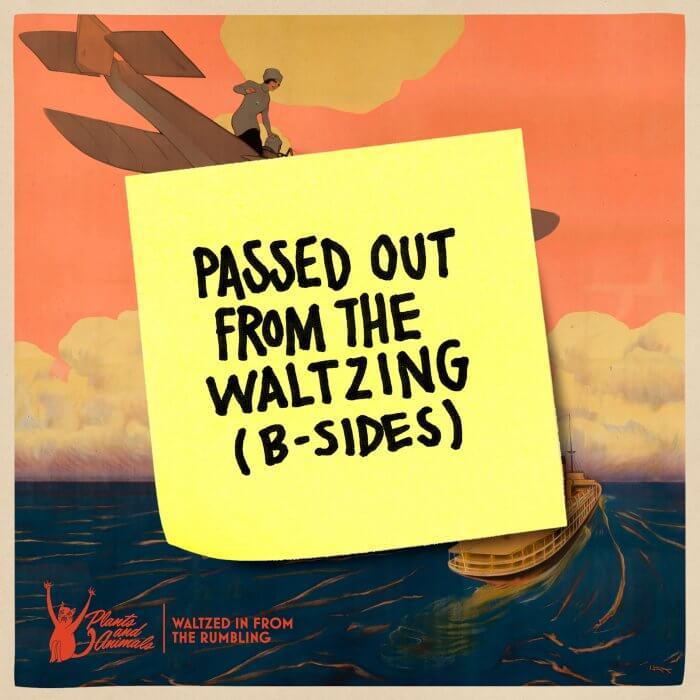 Plants and Animals are unveiling today a B-Sides EP of five tracks titled Passed out from the Waltzing (B-Sides), available now in digital format via Secret City Records. 
Outtakes from the last Waltzed in from the Rumbling sessions, Matthew Woodley gives us a little insight about each tracks : These are diamonds as much as roughs. "Green Eyes" was on the LP until the last minute. It spilled out fast when we first played it, this big catharsis, and was much harder to put away. "The Moon Lay Down" changed shape a dozen times over three years until we lost track of it. Now all of these nuances pop out that weren't there before. They sprouted on the song while it sat in the storage closet. Good one for headphones. "At Least Until the End of Time" is a cosmic whisper with a québécois accent. "Newfoundland" was born during a soundcheck in a big, empty arena while a snowstorm outside kept flickering the lights off and on. "Cowboy" is what happens when you read your old diary thinking you'll be embarrassed and finding yourself with a smile. Take the key.
Click here to listen/buy the EP Passed out from the Waltzing (B-Sides).