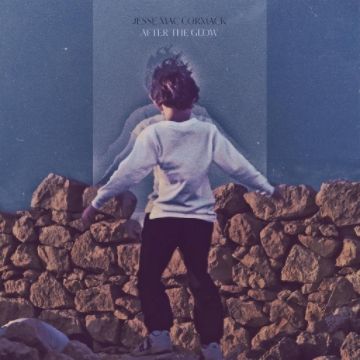 Following the early 2016 unveiling of his widely acclaimed new tracks "After the Glow" and "Repeat", Jesse Mac Cormack is announcing today that his third EP, "After the Glow", will be released on September 16th via Secret City Records. The EP will include both of the above-mentioned tracks.
Jesse sums up his latest EP in these few words: ""After the Glow" was auto-produced in my mum's garage which I like to call my studio. It reunites five very personal songs that I think a lot of people could relate to. Influences and music change over time. These pieces are for me summer 2015."
This year has already seen song premieres by CLASH Music (UK) and The Line of Best Fit (UK) as well as video premieres by Les Inrocks (France) and The Fader (USA) . Having generated more than 1.8 million streams, raving reviews from here and abroad, Jesse Mac Cormack could very well become the "new hero of modern folk" (Les Inrocks).
Jesse has spent his downtime producing records for the local Montreal scene including the debut record by Emilie & Ogden. He has already shared the stage with Half Moon Run, Lou Doillon and Sophie Hunger to name a few, and will be supporting Cat Power and Shakey Graves this summer. His first EP, Music For The Soul (2014), delivers a personal acoustic sound, while his second EP, CRUSH (2014), encompasses electric guitar and a full band. His heartfelt vocals and lyrics arise from his personal journeys, where his warm influence emerges from his surroundings. Guided by increasingly complex arrangements, rhythmic progressions within both the acoustic and electric realm, Mac Cormack's impassioned vocals belie their owner's youth.
"… a thing of rare beauty" – BBC Radio6 Music
"'After The Glow' circles around those glorious guitar chords, Jesse Mac Cormack's voice wringing every ounce of meaning out of those lyrics." – Clash Music (Track of the Day)
"Both of Mac Cormack's EP's from 2015 were excellent, but this new song takes his work up a notch." – WindUp Magazine
"a raw, timeless new release from the talented Mac Cormack" – TheMost Radical
Stream "Repeat" on Spotify
Stream "After The Glow" single on Spotify
Watch the video for "Repeat" on Youtube
Watch the video for "After the Glow" on Youtube
CONCERT DATES:
06/18/16 Toronto ON @ Lee's Palace (NXNE)
06/21/16 Quebec City QC @ Le Cercle ^^
06/29/16 Montreal QC @ Métropolis !!! (FIJM)
07/07/16 Sherbrooke QC @ Sherblues & Folk Festival
07/12/16 Quebec City QC @ Parc de la Francophonie (FEQ) **
07/23/16 Guelph ON @ Hillside Festival
09/15/16 Lavaltrie QC @ Chasse-Galerie
12/10/16 Terrebonne QC @ Le Moulinet
^^ w/ Shakey Graves
!!! w/ Cat Power (solo)
** w/ Half Moon Run