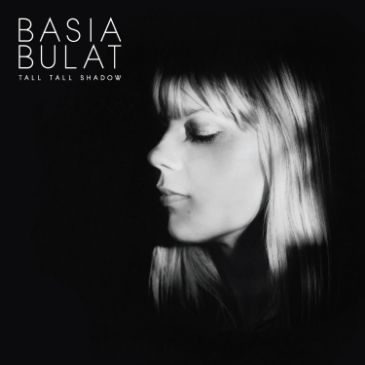 Secret City Records will release Basia Bulat's long-awaited third album, Tall Tall Shadow on September 30th / October 1st. Co-produced with Grammy-winning engineer Mark Lawson and Arcade Fire's Tim Kingsbury, Tall Tall Shadow marks something of a departure from her earlier work. "This time around I felt braver," Basia says, "I wanted to play with electric and electronic sounds, exploring the boundaries of the folk music some people know me for."
Tall Tall Shadow is available to pre-order on iTunes as of today, and the single can be streamed here.
We've just announced the first string of tour dates in support of the album, more will come shortly including an European tour.
TOUR DATES
08/13/13 – London, UK – Servant Jazz Quarters
08/31/13 – Dundas, ON – Christie Lake Conservation (Harvest Picnic)
10/01/13 – Montreal, QC – Cabaret du Mile End
10/04/13 – Quebec City, QC – Le Cercle
10/05/13 – Ottawa, ON – National Arts Center
10/10/13 – Toronto, ON – Polish Combatants Association
11/06/13 – Stoughton, WI – Stoughton Opera House
11/07/13 – Chicago, IL – Schubas
11/08/13 – St. Louis – Off Broadway
11/10/13 – Cincinnati, OH – MOTR Pub
11/12/13 – Nashville, TN – The Stone Fox
11/13/13 – Decatur, GA – Eddie's Attic
11/14/13 – Asheville, NC – Grey Eagle
11/15/13 – Carrboro, NC – Cat's Cradle
11/20/13 – Philadelphia, PA – Boot & Saddle
11/22/13 – Somerville, MA – Johnny D's
11/23/13 – New York, NY – Bowery Ballroom
11/29/13 – Calgary, AB – Festival Hall
11/30/13 – Edmonton, AB – Avenue Theatre
12/04/13 – Victoria, BC – Sugar Nightclub
12/05/13 – Vancouver, BC – The Rio Theatre
12/06/13 – Seattle, WA – Barboza
12/07/13 – Portland, OR – Doug Fir Lounge
12/09/13 – San Francisco, CA – The Chapel