BLUE
SCR096
Please note that, for physical products such as CDs and vinyl, due to delays with Canada Post
we cannot guarantee delivery/shipping dates or delays
.
Thank you for your patience and understanding.
Buy from
Secret City Records
Released on February 28, 2020
| | |
| --- | --- |
| 1. | Blue |
| 2. | Chaos |
| 3. | Forçons les tiges |
| 4. | La plage |
| 5. | Du même sang |
| 6. | Sinon |
| 7. | Loin |
| 8. | Comme si |
| 9. | MS |
Singer-songwriter Rosie Valland's first EP, released in 2014, succeeded in putting her in the spotlight. Already a critical fave, she made a strong impression at the Francouvertes, then released her debut album, Partir avant, in September 2015. It depicted the end of a multifaceted love, a slow burn of a breakup. She then opened for such artists as Marie-Pierre Arthur, Ariane Moffatt and Les sœurs Boulay in Quebec, in addition to touring with Lisa Leblanc in France. On the road, Rosie earned her chops and started envisioning a musical career, after thinking for a long time that this passion would not be her real life. On the stages of many festivals, she gradually blossomed, notably at FME, FEQ and Francos de Montréal. Partir avant won the Prix des rencontres ADISQ for a 1st album on amplified radio. The 2016 EP Nord-Est was the highly anticipated follow-up to Partir avant. Then another EP, Synchro (2017), recorded quietly as part of a personal process, marked the return of her desire to create. Her love of music resurfaced and could be heard in the bright, rhythmic musical arrangements. Those two EPs won consecutive GAMIQ awards in the Best Pop EP category. Having left Montréal to settle near Rigaud, where soothing calm replaced the noise of the city, Rosie Valland will be reborn in February 2020 with BLUE. Now signed by Secret City Records, she tells a story written after clearing away some things. This is what happens when constraints fade away and confidence becomes the basis of everything.
For an artist, recording a second album is often a step that rekindles past insecurities, but Rosie Valland chose to take it as a challenge. She is back with "BLUE," an album exuding self-assurance. Disregarding disappointments, doubts, and self-criticism, she set out on a personal journey to once again find the balance needed for creation. The result is a second opus inhabited by a profound feeling of serenity.
Following her first full-length release, 2015's "Partir avant," and three EPs (2014's Rosie Valland, 2016's Nord-Est, and 2017's Synchro), "BLUE" is the beginning of a new chapter. Free of her complexes, Rosie Valland focuses on what is closest to her heart: "dreaming again."
90s pop, with its killer melodies and powerful voices, undeniably influenced this new album. She tried to recreate the sounds of her childhood, which was spent listening to music in the backseat of her parents' car. Rosie Valland is categorical on this point: "Nothing has ever surpassed the album D'eux by Céline Dion." Hence, she took inspiration in the melodic essence of those classic songs to create the common thread of the nine tracks making up "BLUE." As a whole, the record gives us a gentle feeling of nostalgia.
Rosie arrived in Montréal in her early twenties and was quickly sucked into the frenzy of urban life, which can be effervescent and exhilarating, but also dizzying. Feeling that she had to be constantly busy with intense partying and endless activities to make something of herself, she ended up hitting a wall. She left Montréal to settle near Rigaud, where soothing calm replaced the noise of the city. Finding this peace again allowed her to start the creation of her new album from a different angle. For the first time, she acted as a producer alongside Jesse Mac Cormack, a longtime friend who produced her debut record. They made "BLUE" together, a series of short, straightforward songs. She appears to be unwavering in her resolve and filled with a quiet strength that can even be heard in her guitar strings. For each song, Rosie Valland kept the original essence, the spontaneity of the first draft, leaving in her imperfections to deliver a particularly honest, mature creation.
"BLUE" stems from a desire to free herself from her torments, which became creative fuel for the singer-songwriter: "Je ne reviens jamais à ce que j'étais avant, à ce que j'étais hier" ("I never go back to who I was before, to who I was yesterday"), she sings on Chaos. She moves forward bluntly, leaving the bad stuff behind, determined to make her dreams come true.
The perception of her own body, the gaze of others, family pressure, superficial activism in a world that has never been as consumerist as it is today — those are some of the themes that Rosie Valland explores and deplores throughout her songs. Seemingly light and catchy, "BLUE" is most of all an album marked by a deep sense of self-confidence and female strength. Rosie Valland is back, undaunted and always upright.
VINYL: Milky Clear Translucent 12" Vinyl in Single Jacket incl. Printed Inner Sleeve with Lyrics
CD: 4-panels cardboard jacket
Bundles are including a embroidered patches with custom artwork . Order yours today!
Other releases by Rosie Valland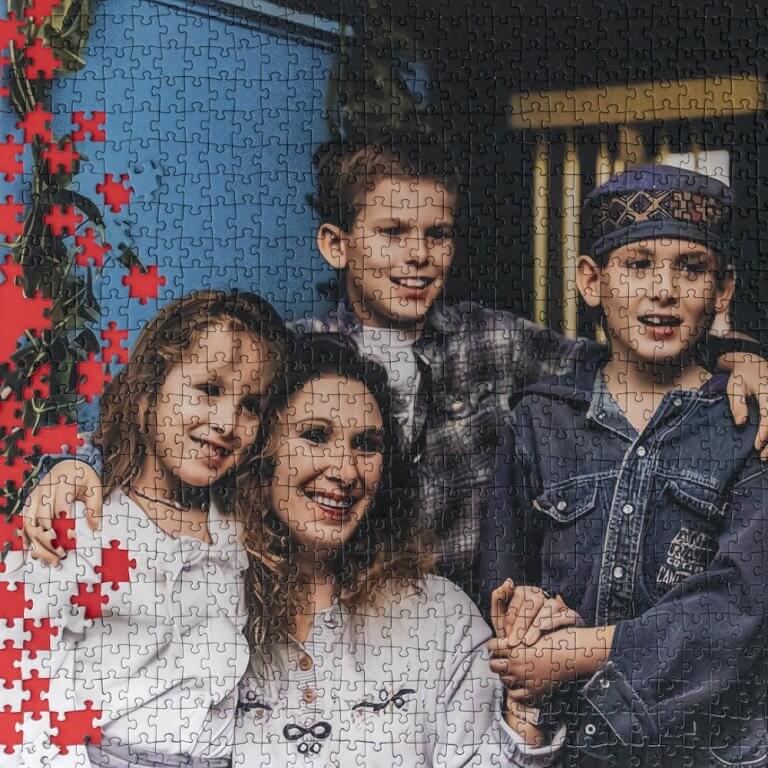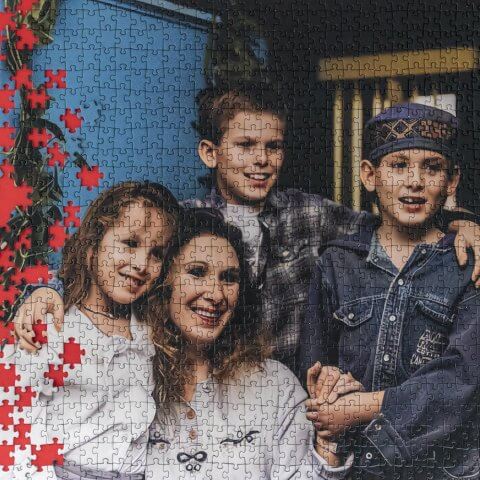 Emmanuelle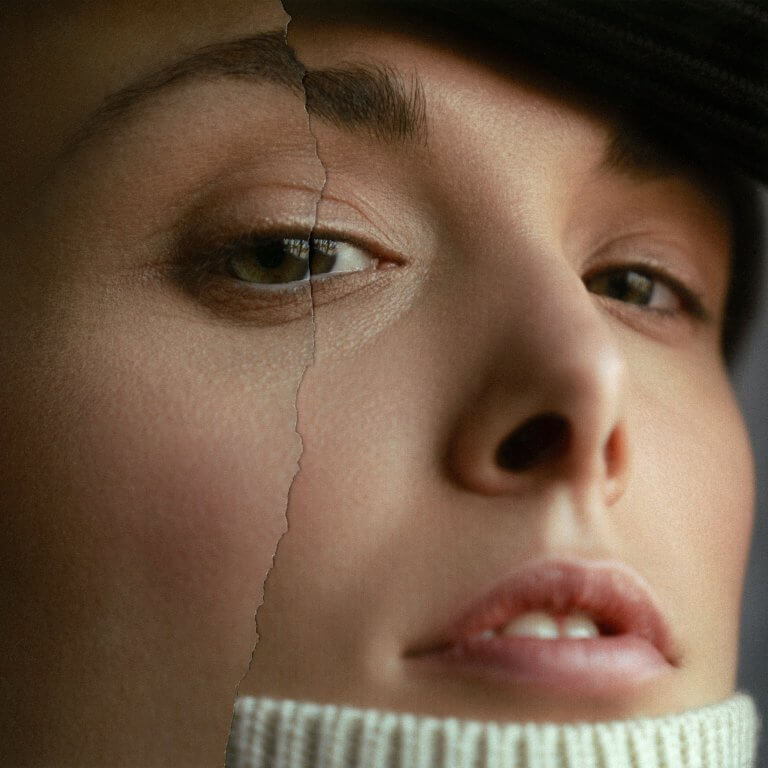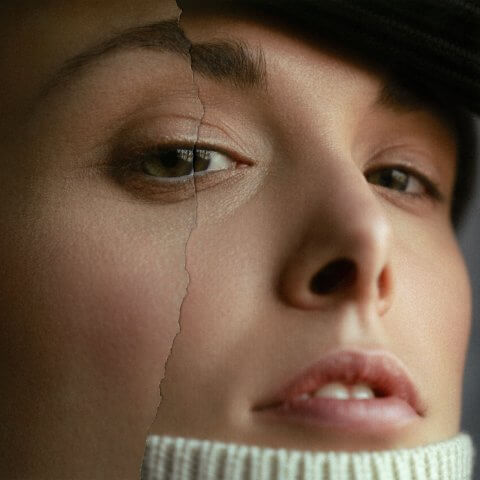 Attiser le dilemme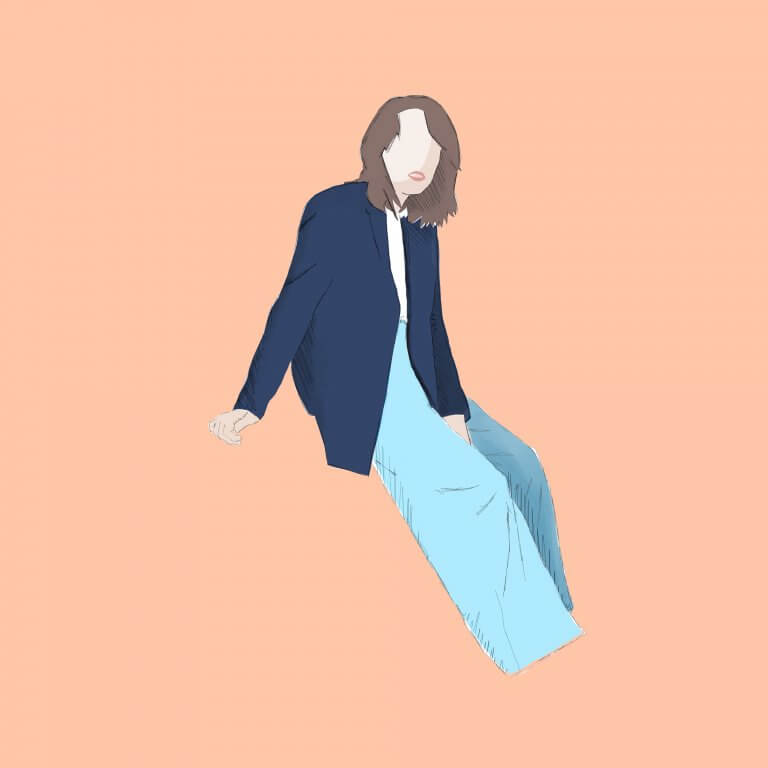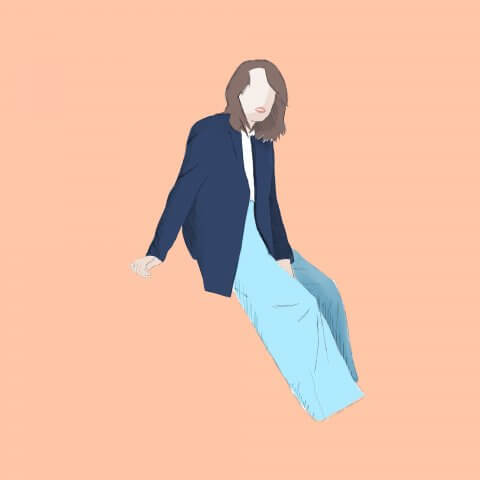 BLEU – EP