Dernière sortie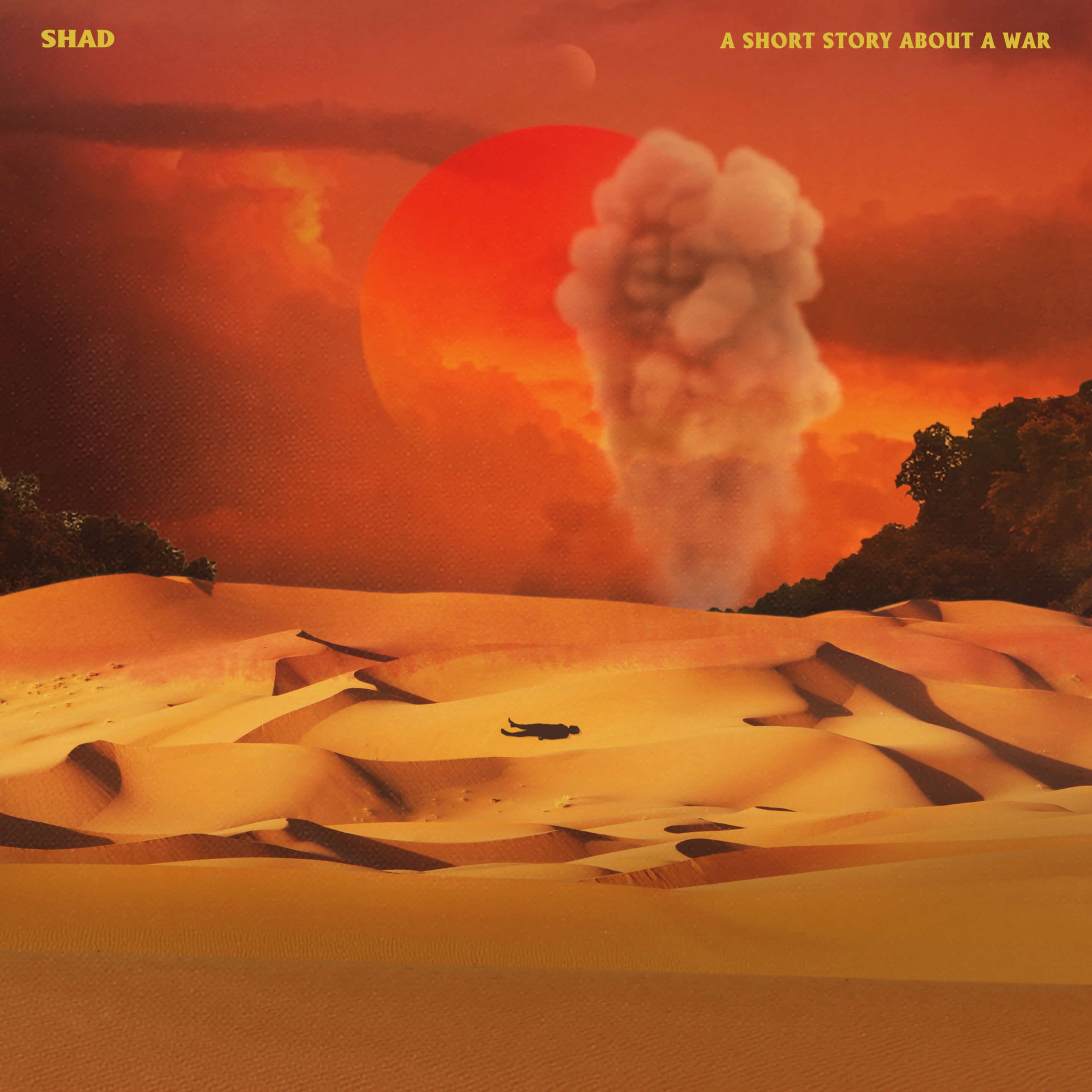 A Short Story About A War
Paru le 26 octobre 2018
SVP notez que pour les produits physiques tels les CD et vinyles, en raison des délais avec Poste Canada, nous ne pouvons garantir les dates ou délais d'expédition/livraison.Merci pour votre patience et compréhension.
Au fil de ses cinq disques précédents, le rappeur torontois gagnant d'un Prix JUNO Shad a utilisé une variété d'outils old-school pour aborder les problèmes modernes, les indignités et les absurdités de notre monde à travers un amalgame en constante métamorphose de boom-bap, d'échantillonnages de soul, d'improvisation jazz, de vocabulaire recherché et de rimes percutantes. Mais après avoir incorporé ses nombreux intérêts philosophiques et musicaux dans un récit sociopolitique en chansons — A Short Story About a War (2018), inclus sur la courte liste du Polaris — Shad a commencé à élaborer son sixième album, TAO (aussi nommé sur la courte liste du Polaris en 2021), à partir d'un concept beaucoup plus simple : l'image d'un cercle. Mais comme toujours chez Shad, il y a vu quelque chose de considérablement plus profond.
« Je suis encore vraiment un artiste d'album — j'ai besoin d'une idée globale pour vraiment m'inspirer en tant qu'auteur », confie Shad. « L'inspiration de ce disque est cette image dans mon esprit d'un cercle, mais ce dernier est fragmenté, puis les morceaux commencent à s'éloigner les uns des autres. Ça me donnait l'impression d'être un portrait de nous en tant qu'individus et collectivement. On a tendance à se voir comme étant composé de différentes pièces — notre vie professionnelle en est une majeure, tout comme notre corps et notre santé physique, notre spiritualité, notre relation à l'environnement, au passé ou à notre enfant intérieur. Il me semble que ce qui était jadis un tout plus intégré est devenu fragmenté en ces diverses pièces, et chacune de ces pièces est en crise. Je réfléchis à cela depuis un moment. »
Bref, TAO est à propos d'une connexion profonde, de l'intégrité, et de ce qui les menace. TAO réfère à la philosophie chinoise du naturalisme et à un acronyme tiré du visionnaire livre de 1943 The Abolition Of Man de CS Lewis. L'acronyme TAO se retrouve aussi dans The Age of Surveillance Capitalism de Shoshana Zuboff, un autre livre qui a beaucoup influencé Shad durant son processus d'écriture. « Ces livres ont été écrits à quelque chose comme 70 ans de distance, mais ils s'accordent sur le sujet de la préservation de notre humanité face à certaines idéologies et technologies menaçantes », explique-t-il. « Chaque chanson de l'album est à propos d'une partie différente (ou plusieurs parties) de notre humanité qui nous échappe peu à peu. »
TAO est paru le 1e october 2021.
Pas de spectacles annoncés. Vous souhaitez rester informé ?