Parc Avenue
SCR008
SVP notez que pour les produits physiques tels les CD et vinyles, en raison des délais avec Poste Canada,
nous ne pouvons garantir les dates ou délais d'expédition/livraison
.
Merci pour votre patience et compréhension.
Acheter sur
Secret City Records
Paru le 26 février 2008
| | |
| --- | --- |
| 1. | Bye Bye Bye |
| 2. | Good Friend |
| 3. | Faerie Dance |
| 4. | Feedback in the Field |
| 5. | À L'Orée Des Bois |
| 6. | New Kind of Love |
| 7. | Early in the Morning |
| 8. | Mercy |
| 9. | Sea Shanty |
| 10. | Keep it Real |
| 11. | Guru |
Paru le 14 octobre 2016
Incluant l'EP with/avec // Vinyle 180g // Téléchargement MP3 inclus
| | |
| --- | --- |
| 1. | Bye Bye Bye |
| 2. | Good Friend |
| 3. | Faerie Dance |
| 4. | Feedback in the Field |
| 5. | À L'Orée Des Bois |
| 6. | New Kind of Love |
| 7. | Early in the Morning |
| 8. | Mercy |
| 9. | Sea Shanty |
| 10. | Keep It Real |
| 11. | Guru |
| 12. | Lola Who? |
| 13. | Trials & Tribulations |
| 14. | Guru / Sinnerman |
Parc Avenue est un magnum opus qui aura exigé trois années à compléter aux membres de Plants and Animals.
Entièrement enregistré sur bandes analogiques, l'album puise sa substance conceptuelle aussi bien dans le processus d'enregistrement lui-même que dans la vie au quotidien dans le Mile-End montréalais. Ultimement, Parc Avenue est une lettre d'amour à ce quartier et aux amis et amants qui en ont été l'inspiration. La photo utilisée pour la pochette de l'album a d'ailleurs été prise sur le Mont-Royal, qui est bordé par l'avenue du Parc. On y voit non seulement les membres du groupe, mais également des membres de leurs familles, leurs amoureuses, enfants, animaux de compagnie, collaborateurs, ingénieurs de son et de mastering, représentants de maison de disque en plus d'une future vedette déguisée en ours jongleur.
Plants and Animals s'est d'abord fait connaître grâce à un premier album éponyme de pièces instrumentales aux tendances roots paru en 2005, mais ce deuxième album documente leur formidable évolution en groupe rock-pop-soul épique qui n'a absolument rien à envier à tout ce qui se produit au Canada ces jours-ci. Le groupe est composé de Warren C. Spicer, qui en est l'âme vocale et le «guitar hero», Nicolas Basque apporte sa touche personnelle à la guitare, à la basse et au piano tandis que Matthew «The Woodman» Woodley propulse le tout à la batterie, pouvant passer d'un rythme bluegrass chaloupé à une tempête postrock en un clin d'oeil.
Le disque s'ouvre sur Bye Bye Bye (qui est également son premier extrait radio) et Warren C. Spicer qui demande «What's gonna happen to you?», donnant l'impression que le film est déjà commencé, voire même que Parc Avenue pourrait être l'épilogue d'une histoire déjà racontée. Avec son choeur et ses cuivres, Bye Bye Bye aurait tout aussi bien pu clore l'album, mais la chanson nous attire inexorablement, nous donnant l'impression que nous avons du temps à rattraper.
On y retrouve également des pièces grandioses en trois mouvements, comme Faerie Dance (qui se trouvait sur le maxi with/avec paru en 2007) ou New Kind of Love. Parc Avenue possède la même intensité émotive que celle de ses compatriotes urbains Arcade Fire et Wolf Parade, mais Plants and Animals possède néanmoins sa propre sonorité, mettant beaucoup plus d'emphase sur la maestria musicale avec des relents des années 70 qui ne sont ni complaisants ni ironiques et qui, de ce fait, nous donnent envie de danser, rien de moins.
Grâce à, ou malgré, tous ces grooves et ces cris de joie, les meilleurs moments de Parc Avenue sont sans doute ses plus simples, par exemple la trop courte Early in the Morning ou la douce et lancinante À L'Orée des bois, une chanson traitant de l'enregistrement de l'album. «We carried up a 24 / brought to the third floor / It was like lifting…a bull», y chante Spicer (librement: On a monté une 24 jusqu'à troisième étage, c'était comme lever un taureau). Le chanteur explique: «À un certain point, on s'est rendu compte qu'on devait pouvoir enregistrer quand bon nous semblait, alors j'ai acheté une console 24 bandes Studer A80 and j'ai demandé à des amis de m'aider à la grimper dans une pièce de mon appart' au troisième étage sur l'avenue du Parc.» Une sonorité qui en impose et des textes sentis, c'est une chose, mais Plants and Animals livre ça avec l'aplomb des plus grands de la musique tout en étant capable d'une honnêteté et d'une sensibilité qui n'a rien d'artificiel. Voilà quelque chose que nous n'avions pas entendu depuis très, très longtemps.
Autres sorties de Plants and Animals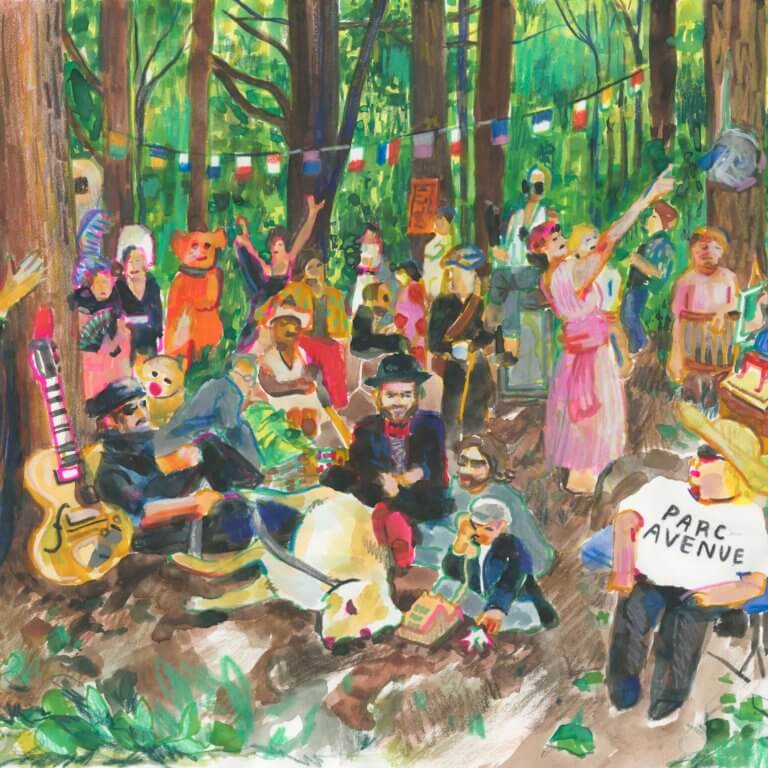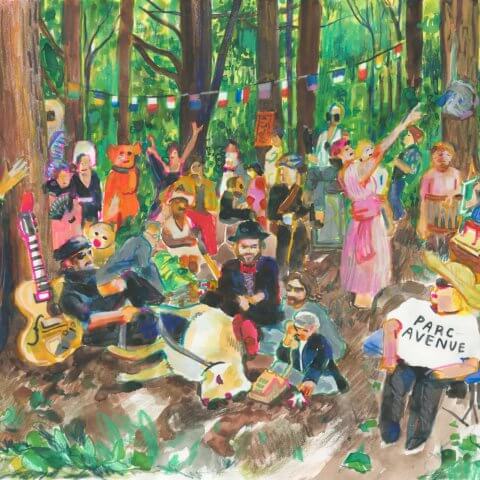 Parc Avenue – Edition 10e Anniversaire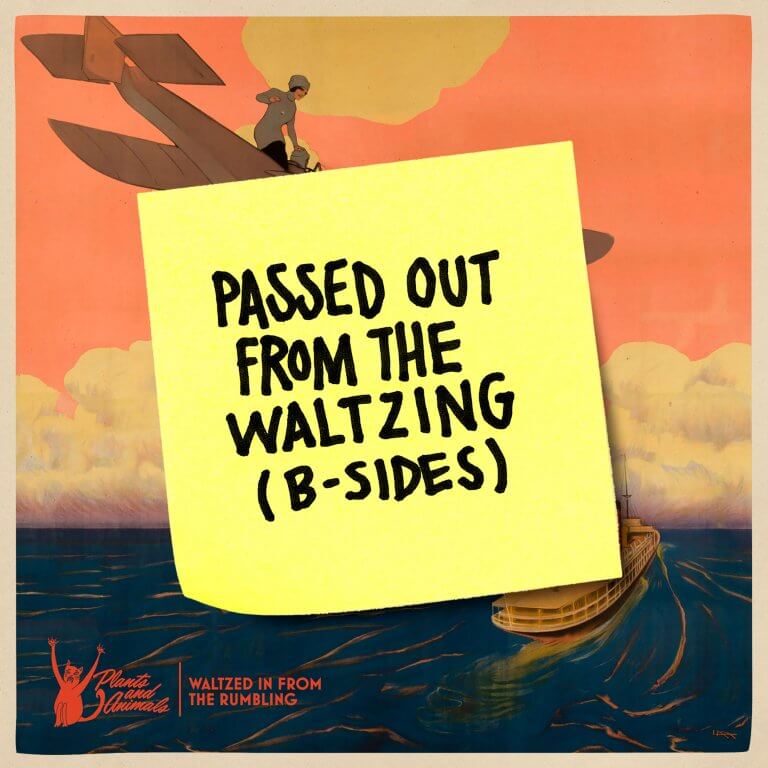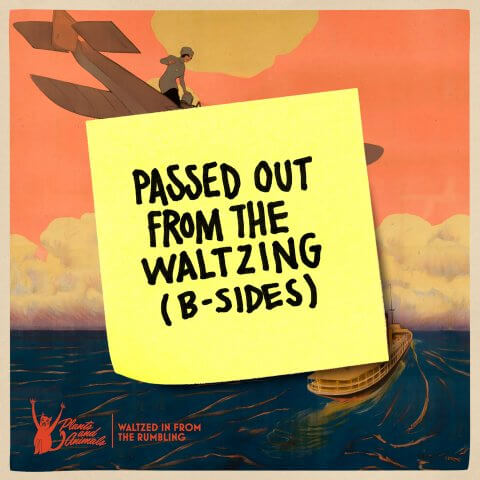 Passed out from the Waltzing (B-sides)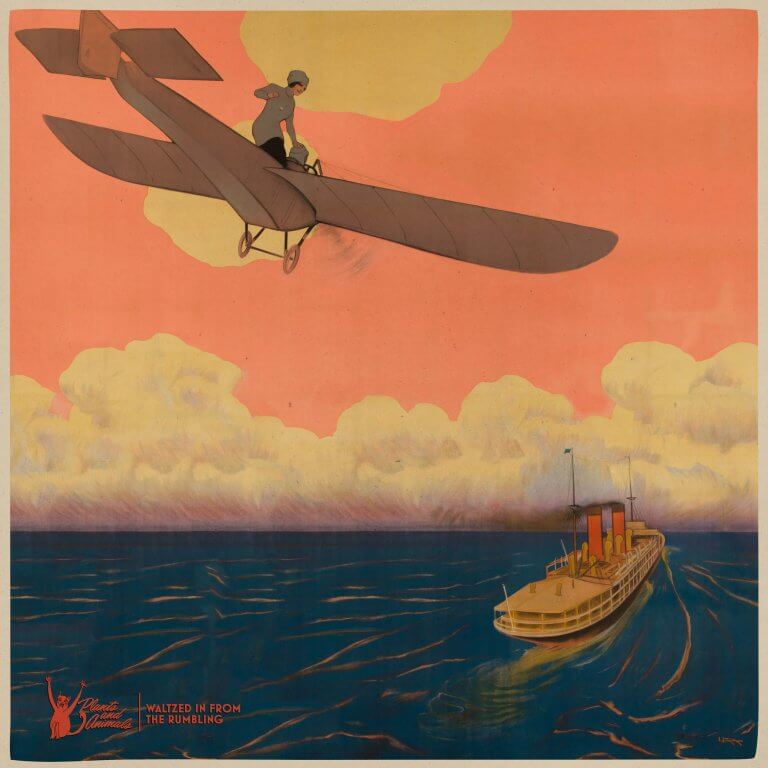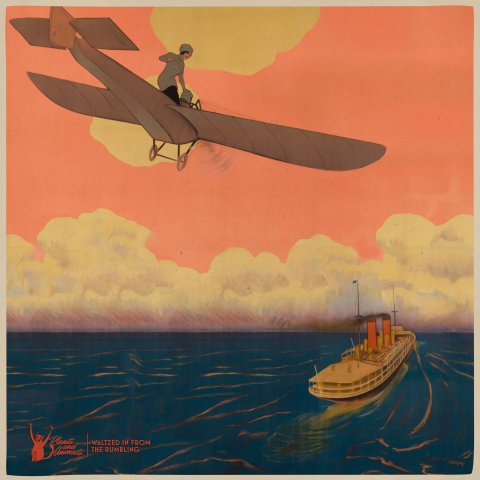 Waltzed in from the Rumbling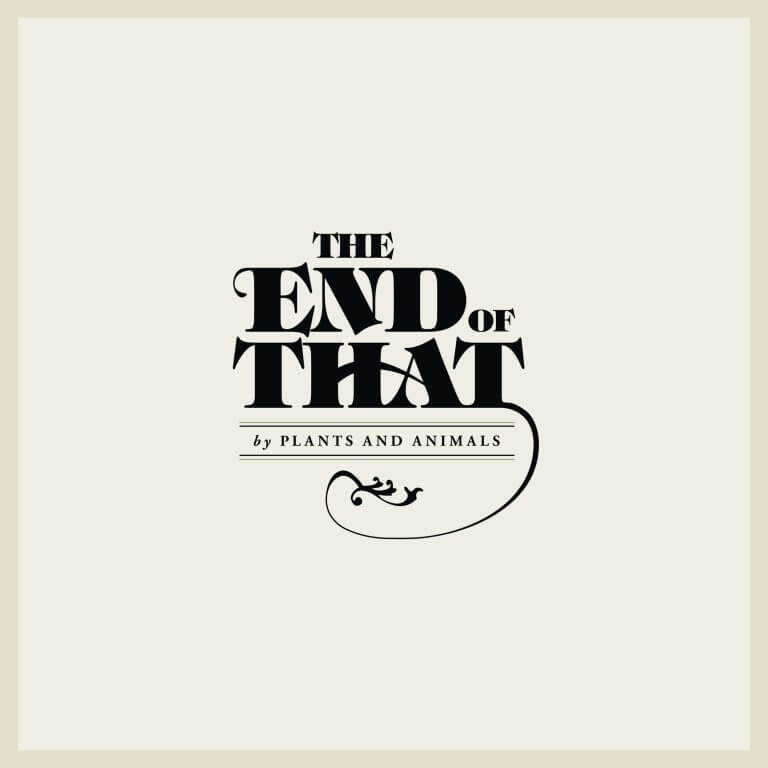 The End of That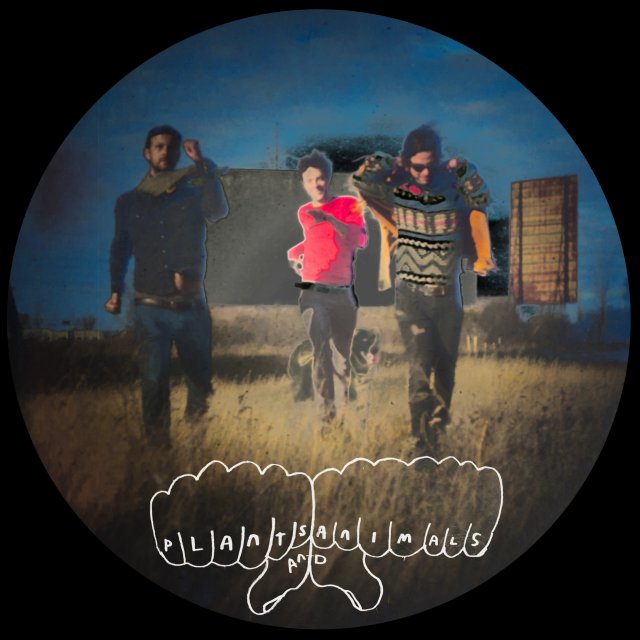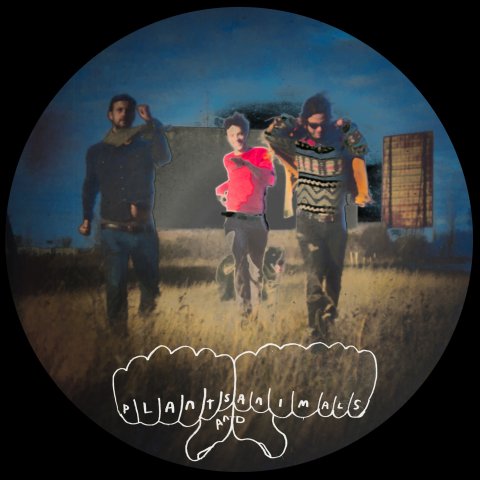 Lightshow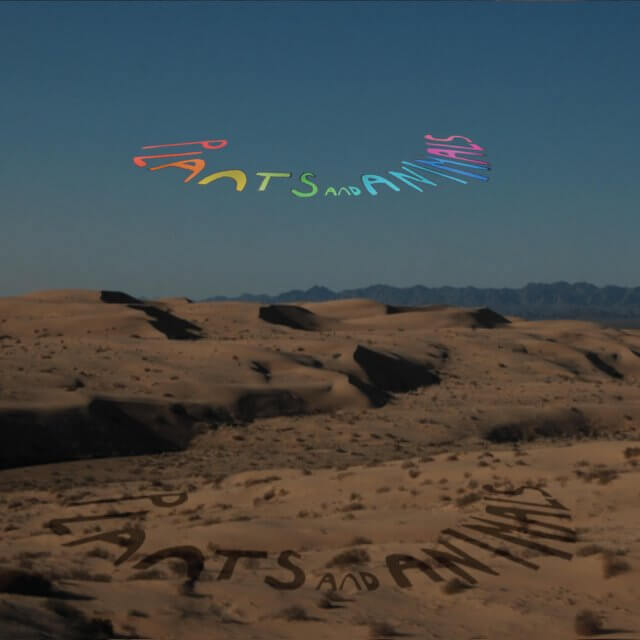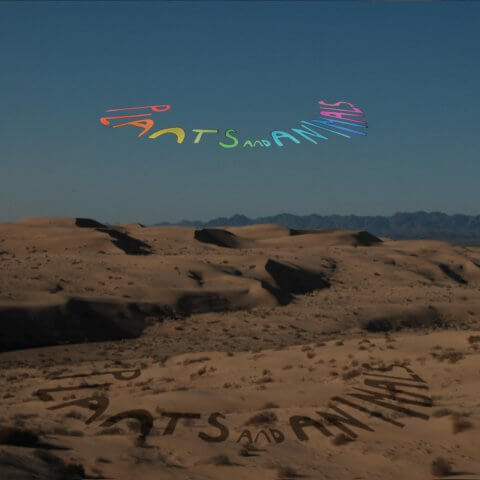 La La Land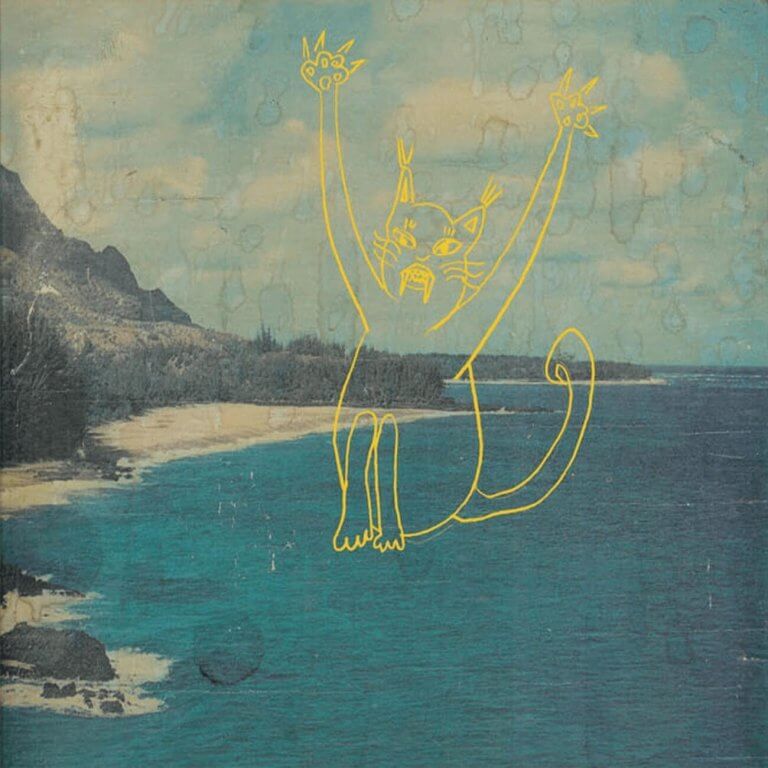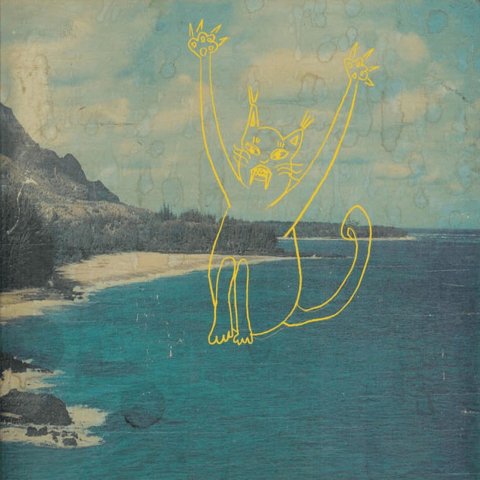 with/avec EP