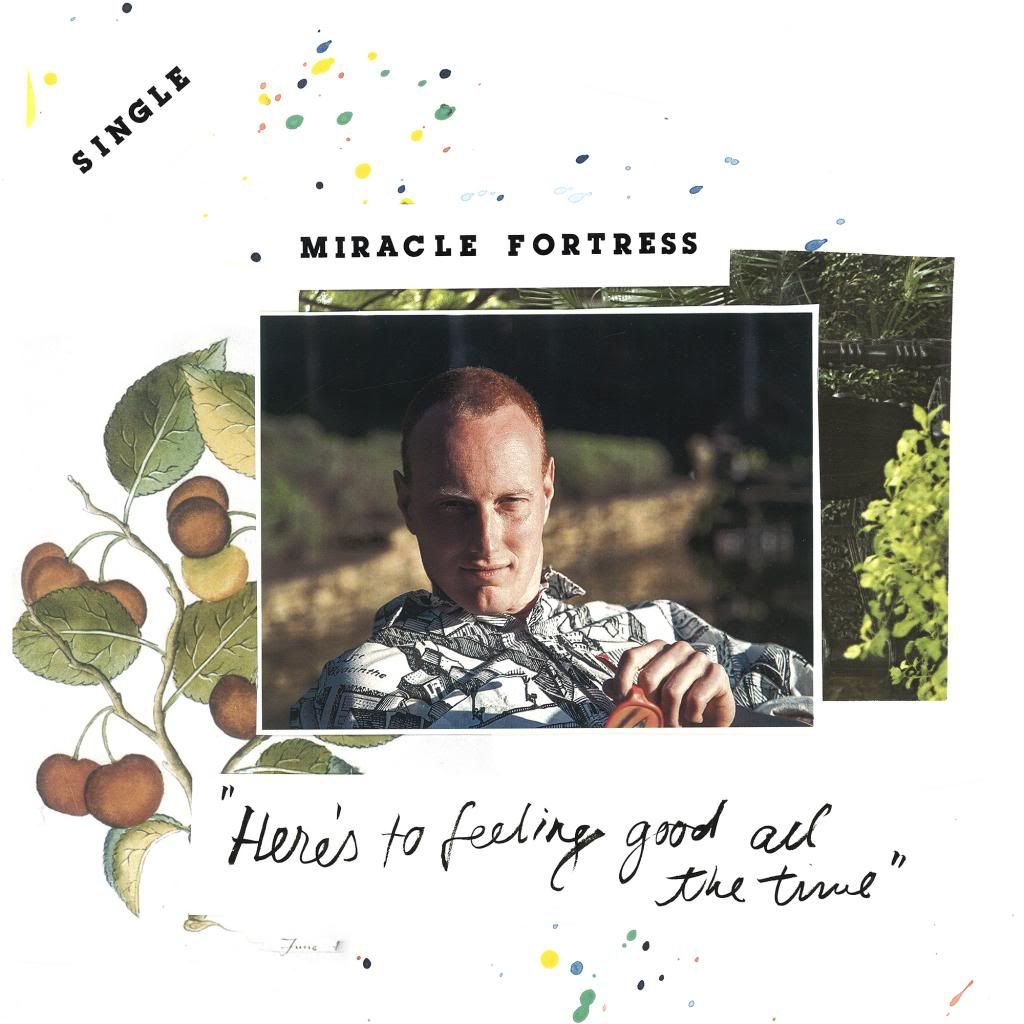 Miracle Fortress's brand new single, Here's to Feeling Good All The Time, Has been released just in time to put it on your summer playlist. You can get your hands on the track by visiting iTunes or you can listen to bellow! This is what Graham Van Pelt had to say about his new single:
"Hi! I'm very pleased to announce the first in a series of Summer 2014 singles from Miracle Fortress, Here's to Feeling Good All The Time. The song is a head-noddy piano groove built around an insistent beat from Greg Napier, his first to feature on a Miracle Fortress recording. "
Graham provides a lyric eulogizing some of the confused relationships of his tourist-town youth. Artist Sophia Burke provides the cover photograph and design. Damian Taylor polished up the mix.
Enjoy!