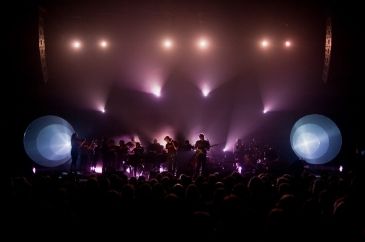 Patrick Watson is pleased to announce a trio of very special shows in Montreal from November 15 to 17. Patrick Watson will be joined by l'Orchestre Cinema l'Amour at Eglise Saint-Jean Baptiste, continuing with the series of orchestra shows that began two years ago with the Royal Concertgebouw Orchestra in Amsterdam, and which also include upcoming performances in Paris and Quebec City.
Tickets for these shows will be on sale Friday June 7th at noon, visit Patrick Watson's official website.
The Cinema l'Amour Orchestra will be a local 60-piece ensemble built from scratch with local musicians, and both new and past collaborators. Watson will be joined in Paris by the Orchestre National d'Île-de-France, and in Quebec City by Orchestre Symphonique de Québec (OSQ) as previously announced.