Klô Pelgag, Joseph Mihalcean, Samuel Gougoux
Latest release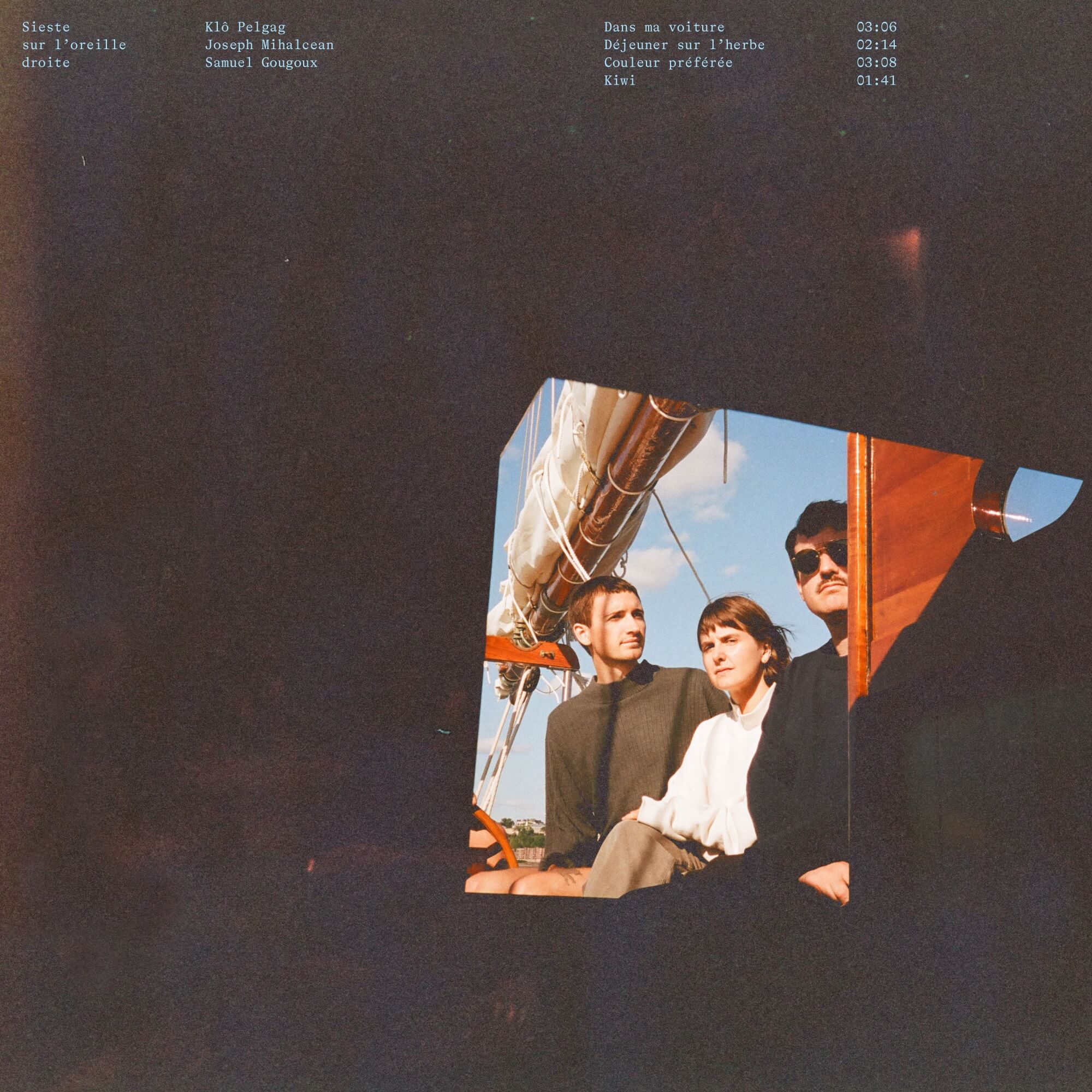 Sieste sur l'oreille droite
Released on October 24, 2023
Please note that, for physical products such as CDs and vinyl, due to delays with Canada Post we cannot guarantee delivery/shipping dates or delays.Thank you for your patience and understanding.
À PROPOS DE KLÔ PELGAG 
Klô Pelgag est une autrice-compositrice-interprète de renom qui partage avec le public son univers toujours éclaté et résolument intègre. Avec trois albums derrière elle récipiendaire de plusieurs prix, elle poursuit sa création librement et se produit en concert régulièrement. 
À PROPOS DE JOSEPH MIHALCEAN 
Compositeur, arrangeur, guitariste et réalisateur, Joseph Mihalcean affirme sa présence sur la scène musicale depuis 1997. Il fait sa marque en travaillant de près avec de nombreux artistes québécois de renom tels que Ariane Moffatt, Stéphanie Lapointe, Safia Nolin, Beyries, Pierre Lapointe, Daniel Bélanger et Marie-Pierre Arthur. Il a fait paraître son premier album homonyme en 2021 et un deuxième suivra sous peu. 
À PROPOS DE SAMUEL GOUGOUX 
Samuel Gougoux est un batteur et compositeur basé à Montréal. Son travail se définit par l'approche expérimentale qu'il adopte dans son rapport au jeu et à l'enregistrement. Il est principalement reconnu pour son apport aux groupes Corridor, N Nao, Victime et Kee Avil. 
No shows announced. Want to stay informed?